This #Gossipiece I want to talk about design thinking on sensors, and I am going to show you two sensors I have encountered during my work.
Building an IoT sensor is like build a phone, a PC, like any other electrical devices. You build sensor for Human, it's (still) a human will use your sensor whatever thing they want to do. And Design Thinking's core is:
It encourages organizations to focus on the people they're creating for, which leads to better products, services, and internal processes.

https://www.ideou.com/blogs/inspiration/what-is-design-thinking
Why Is Design Thinking Important?
It can help you or your team surface unmet needs of the people you are creating for.
It reduces the risk associated with launching new ideas.
It generates solutions that are revolutionary, not just incremental.
It helps organizations learn faster.
3 Essential Pillars of Design Thinking
Empathy — Understanding the needs of those you're designing for.
Ideation — Generating a lot of ideas. Brainstorming is one technique, but there are many others.
Experimentation — Testing those ideas with prototyping.
Done Right, Design Thinking…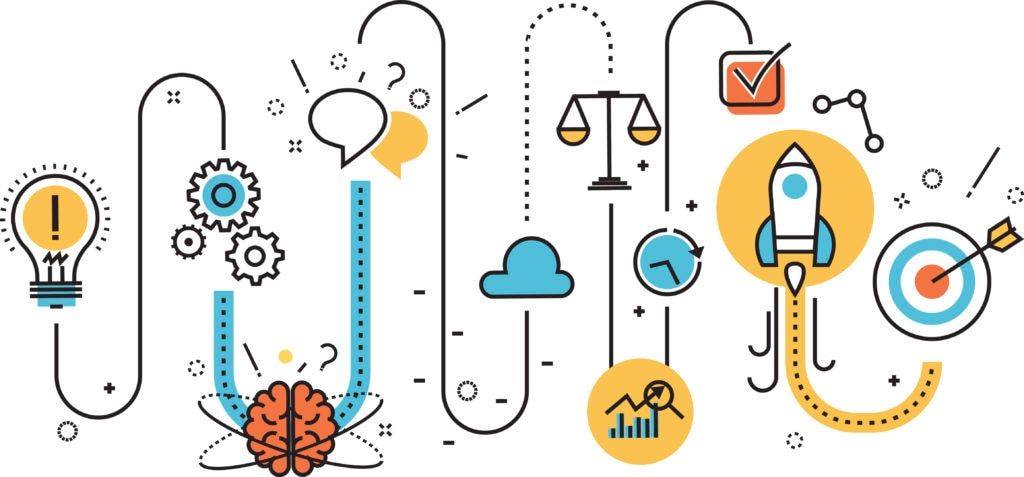 Captures the mindsets and needs of the people you're creating for.
Paints a picture of the opportunities based on the needs of these people.
Leads you to innovative new solutions starting with quick, low-fidelity experiments that provide learning and gradually increase in fidelity.
Compare two sensors
Our criteria for picking up a new sensor:
Support LoRa or NBIoT
Cheap
Easy to deploy
The battery lasts for years
Some other criteria
For most of the use cases (remote monitoring), sensor B is not very helpful due to the following reasons:
Difficult to install: it has a central hub piece, the biggest one, on top of that you have to plug in the battery and a sensor itself.
Price: The hub itself is very expensive because it supports you plugin different modules (battery, sensor, communication modules like Wifi, Bluetooth, LoRa, etc).
Not enough use cases: You can hardly find a use case (there are, of course, we actually purchased one for testing!) that needs multi-measurements. For example, I am monitoring a motor, the only things I need is vibration and temperature.
On the other hand, Sensor A is just a perfect match.
Small size, doing the right thing (vibration and temperature measurement), it has x, y, z acceleration, velocity,
Easy for deployment: magnetic base to attach on your machine, yes, you just put it there…
Cheap: just a few hundred, industry level…
Battery: small AA battery lasts for years
Do your thinking!
Does this ring a bell? Are you creating something for a market that actually does not exist? Believe it or not, there are so many people, companies out there, still making the same "mistakes". Please do your research, all product managers!
But, don't overspend your time in your research, build fast is always better than perfect. Be Agile, talk to your customer with your prototype. Here I want to share a fabulous quote from someone I know:
sell your product before you actually build it 😉
Disclaimer: Sensor B is a good product, sure it will find its use cases, and I by no means want to promote sensor A, and it's not perfect either.